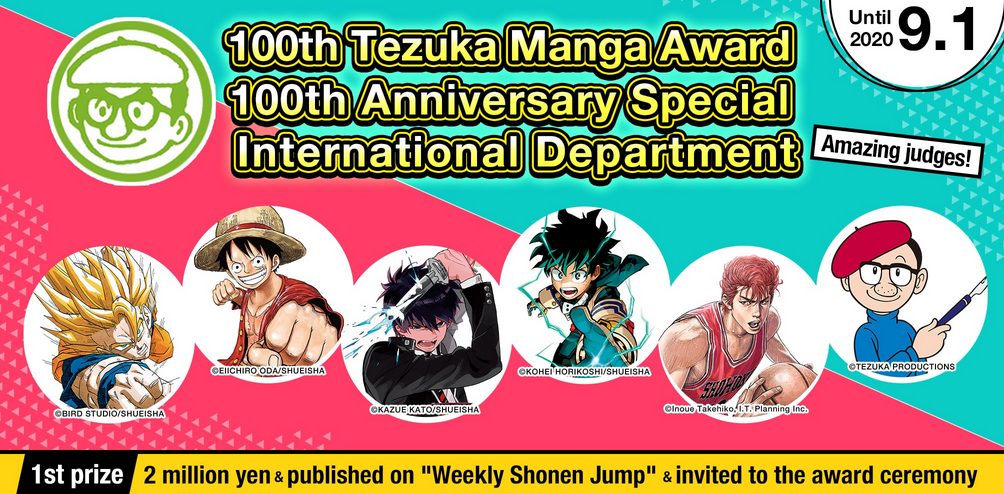 Tezuka Manga Contest is a manga award for new artists established by "Shonen Jump" by Shueisha publisher since 1971 with the aim of finding new talents.
The Prize is named after Osamu Tezuka who was a pioneer in manga history after the war. Many professional manga artists who still work this day, were found through this award.
The contest is held twice a year and this time will be the 100th anniversary looking for wonderful talents around the world.
For the winners 3 million yen and publications in the award magazine "Weekly Shonen Jump". 500,000 yen for the honorable mentions.

HOW TO PARTICIPATE AND AWARDS
To participate in the competition you have to follow the instructions below…
You don't have permission to access this content